The Soul of Traditional Japanese Craftsmanship
About Masamoto Sohonten
Pursuit of the Traditional Knife
Masamoto Sohonten was founded towards the end of the Edo period by Minosuke Matsuzawa, the first generation of Matsuzawa knife craftsmen. The founder devoted his life to developing crafting techniques and producing consistently high quality knives. Over six generations, Masamoto Sohonten has been refining and protecting the founder's integrity.
We believe the tradition of MASAMOTO® lives on in every knife, and reaches the hearts of diners through those who prepare cuisine.
Although we live in an age of instant gratification, the desire for well prepared and great-tasting food will always continue.
Delicious cuisine comes from the knowledge and sensibilities of an excellent chef, and an excellent chef chooses excellent tools.
MASAMOTO® knives have been cultivated and refined over a long history. Each traditional knife represents a masterpiece of uniform excellence that we hope customers will use for years to come.
Winner of Multiple Awards
Awarded gold and bronze prizes at The Tokyo Industrial
Exhibition held in 1907
Japanese Knife -- Awarded silver prize at Exampla'71
Hyper Molybdenum Steel Western-style Knife -- No.1 in Usage
Tests in 2009 Cook's Illustrated Annual
Hon-Kasumi Japanese Knife + Hyper Molybdenum Steel
Western-style Knife -- Certified as Sumida Modern Brand in 2010
Hyper Molybdenum Steel Western-style Knife -- The Wall Street Journal in 2011
The Characteristics of Sharpened Blades from
Masamoto Sohonten
Feature

1

切

SHARPNESS

The sharpness achieved is only possible with a strong blade forged through a tempering process.
Experience the sense of effortless cutting that is unlike any knife you have used before.

永

LONG USABLE LIFE

The sharpened blade created through an extreme hardening process gives it a long usable life.

Feature

2

Feature

3

研

EASE OF SHARPENING

When maintained and sharpened properly, Masamoto knives can be used for many years. The knives are made with a high grade carbon steel that when polished are easy to sharpen.
Products
Purchased products can be engraved
with a name in Kanji or Katakana characters.
*Unavailable for some products.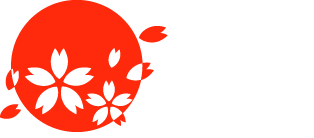 Duty free sales and credit card payments are available for purchases totaling at least 5,000 yen.
Note : It may take a few hours to few days before we can hand you the product upon purchase.
Please make a plan to visit the shop with an understanding that it may require several hours to several days before you can actually receive the product.